"GrowTek" will hold Master-Class and Seminar at GFM Exhibition!
16.08.2023 г.
We keep introducing you to the events of the GFM 2023 business program!
Within the framework of the exhibition, GrowTek will hold a master class and a seminar on the exchange of experience with the chief agronomist of the largest French greenhouse plant.
Topic: Features of growing hybrids of tomato culture of BASF Nunhems selection. Life hacks of an experienced agronomist.
Speaker: Toby Wright, Chief Agronomist of the Tom d'Aqui Greenhouse Complex, south-west of France.
November 8, 13:00-14:30
Moscow, EC Gostiny Dvor.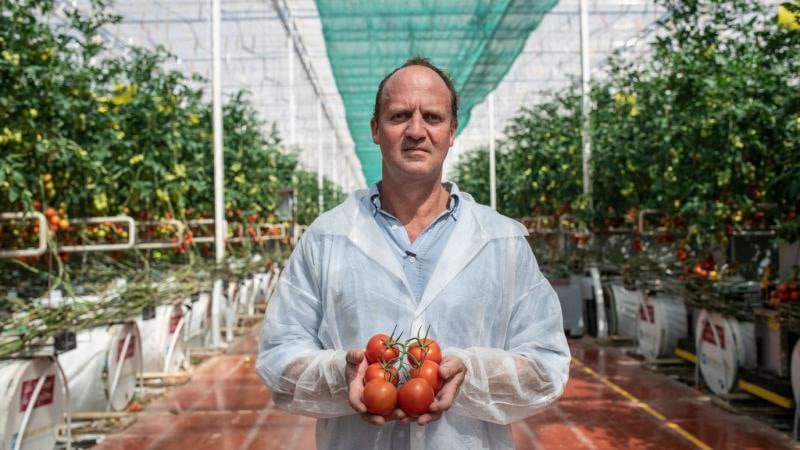 The Tom d'Aqui greenhouse complex consists of 25 hectares of the most modern greenhouses, 15 of which are semi–closed greenhouses with active cooling panels, better known in Russia as UltraClima.
The plant is the flagship of greenhouse production in the South-West of France and is part of the holding "Sarl Villa Group", which unites about 230 plants with an area of more than 340 hectares. Farmers belonging to the holding supply their products to the network under the trademark "Ruzhelina".
Many of GrowTek's clients are familiar with the chief agronomist of the Tom d'Aqui greenhouse complex, Toby Wright.
Modern epidemiological realities, difficulties with energy resources, high demands of networks are just a short list of what the European agronomist has to cope with every day. The choice of a hybrid, its management in non–pesticide production, the implementation and over-fulfillment of the production plan is an equally important and responsible component of the work of an agronomist.
All this, as well as a wide list of important issues for protected soil agronomists, we will discuss at the seminar!