"REFLUX" Group of Companies confirmed its participation in the Exhibition
19.10.2022 г.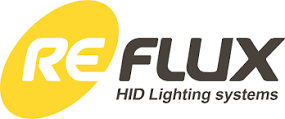 "Reflux" Group of Companies is a commercial and industrial enterprise with its own production base. The main activities of the company are research and development, production and sale of lighting products of a wide range of applications.
"Reflux" Group of Companies produces:
– lamps for general and special lighting with EPR
– high—pressure gas discharge lamps (sodium and metal halide)
– unique mirror lamps of the DNaZ/Reflux Ag series, which have no world analogues
Today, more than 80% of greenhouse plants in the Russian Federation successfully use DNaZ/Reflux Ag mirror lamps in their work. Reflux mirror lamps are exported to China, Kazakhstan, Belarus, Canada.