Subscription from "RIA Novosti" – General Information Partner of the Exhibition
16.04.2023 г.
Dear Participants of the Exhibition!
Our General Information Partner "RIA Novosti" offers you a subscription to the following infoproducts:
"RIA NOVOSTI. APK"
The feed includes news of agriculture, sales markets of manufactured products — trade and public catering, food markets, as well as mineral fertilizer markets. The content is formed at the expense of both the domestic and international agenda.
"RIA NOVOSTI. TRANSPORT"
Constantly, 24/7, you will be aware of the current state of the country's transport industry and its development prospects: the latest events, interviews and comments of opinion leaders, analytical materials on the preparation of legislative acts and draft documents and other valuable information are available in any convenient format.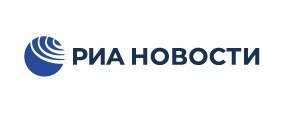 To subscribe and receive a demo newsletter, write to podpiska@ria.ru indicating in the subject of the letter "FEED_GFMEXPO".