We invite you to the Agricultural Business Forum "Human. Technologies. The Future"
21.02.2023 г.
Our partner – FCongress (Conference division of "Forbes Russia") — invites you to the agricultural business forum "Human. Technologies. The Future", which is designed to unite outstanding industry entrepreneurs, experts, established professionals, young professionals and students who have chosen agribusiness as their profession specifically for intensive and continuous operation in equipment used in greenhouse.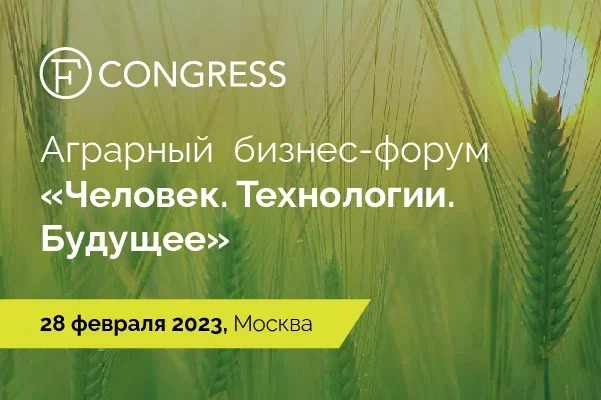 Top managers of leading companies in the industry and leading experts, including Andrey Kazakov, Executive Director of the National Fruit and Vegetable Union, will speak at the forum. The event will take place on February 28th, in Moscow.
Especially for you, we provide a promo code SPASIBO20 for a 20% discount on all ticket categories. Details on the link: https://fcongress.ru/events/agro-2023